ALL WORKSHOPS FOR THE TRIBAL MASSIVE
WILL BE HELD AT BACKSTAGE II STUDIO:
3425 BACKSTAGE BLVD. LAS VEGAS, NV 89121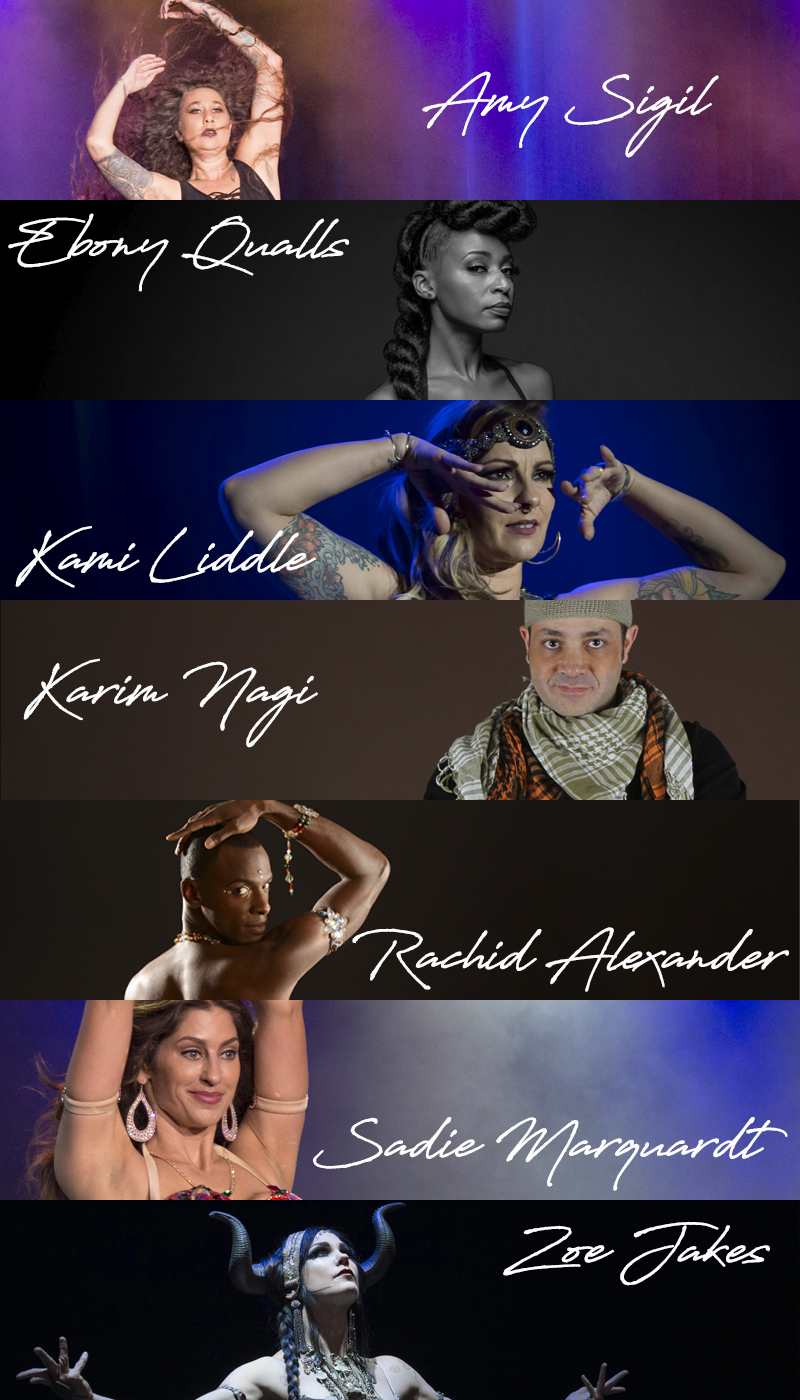 fAdditional Information
LEVELS
Please read the detailed qualifications for each track. For new participants, we strongly suggest emailing Tori if you have any questions about which track to enroll in, to discuss where you might best be placed. Track schedules are up to view now, but detailed class descriptions are rarely added until well after the tracks are all sold out, as our teachers bring all new materials each year to the event.
REGISTRATION REFUNDS & TICKET EXCHANGE
There are no refunds – so please be certain you chose the right course for your level, you can attend all classes, and you have the time off work, etc.! If you are unable to attend, you may sell your spot and notify the event organizer with the new registrant's email and name. If needed, you may contact the event organizer to obtain a contact from our waiting list.
Please note: registrations are non-transferable 30 days prior to the event. We reserve the right to refuse registration or participation. We reserve the right to substitute or change teachers if needed.
THE MEGA MASSIVE CERTIFICATION
Week-long participants who attend all classes will receive a formal certification award for completion of the program! Each student MUST attend all of the classes to receive the certification of completion (it is ok to just take notes, but you must attend the class). You will be given your certificate signed by all the teachers you have studied with at the end of the workshop week! A wonderful additional value for mounting in your studios!
This certification applies to Fusion Adv/Pro, Fusion Professional, and Oriental Adv/Pro tracks.
WOULD YOU LIKE TO PERFORM?
After you register for your classes, please CONTACT US with your request for performance consideration – you must include a link to a performance video not more than 16 months old, a brief description of the style to be performed, as well as a bio to aid our jury in the selection process. We will confirm your placement after selection has taken place. Space is very limited, and we won't be able to accommodate all requests, so make sure to email us immediately after registration.
There are no performance spots for non-participants in the program.
All performers MUST use Royalty Free Music. We strongly suggest using Epidemic Sound for your selection: https://www.epidemicsound.com/referral/b5irtv/ all music must be verified as RFM and approved by the organizer 45 days prior to the start of the event.