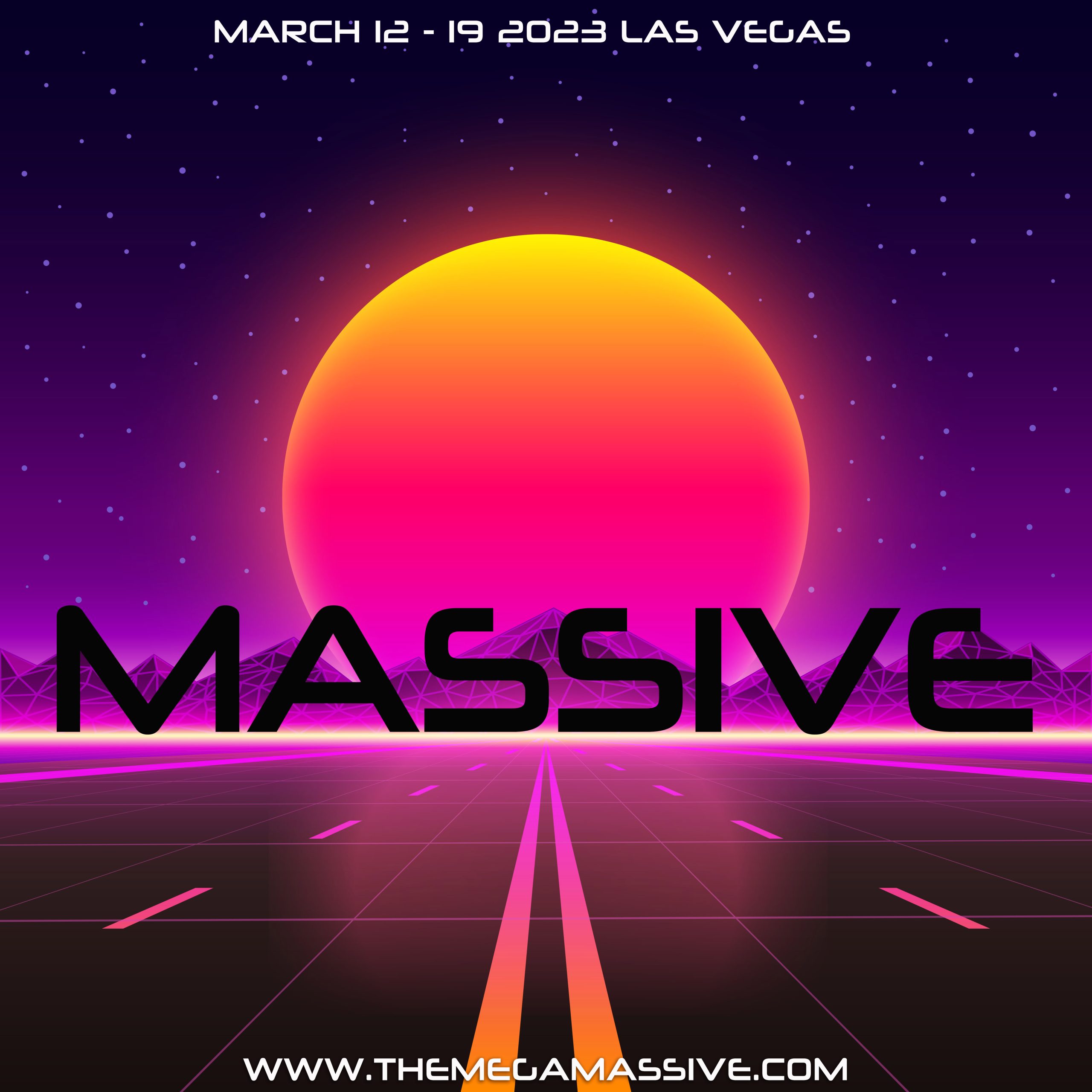 THE MEGA MASSIVE WORKSHOPS
DIAMOND DANCE STUDIO
601 MALL RING CIRCLE
HENDERSON, NV 89014
SEE

TRAVEL

PAGE FOR GROUP RATE INFO.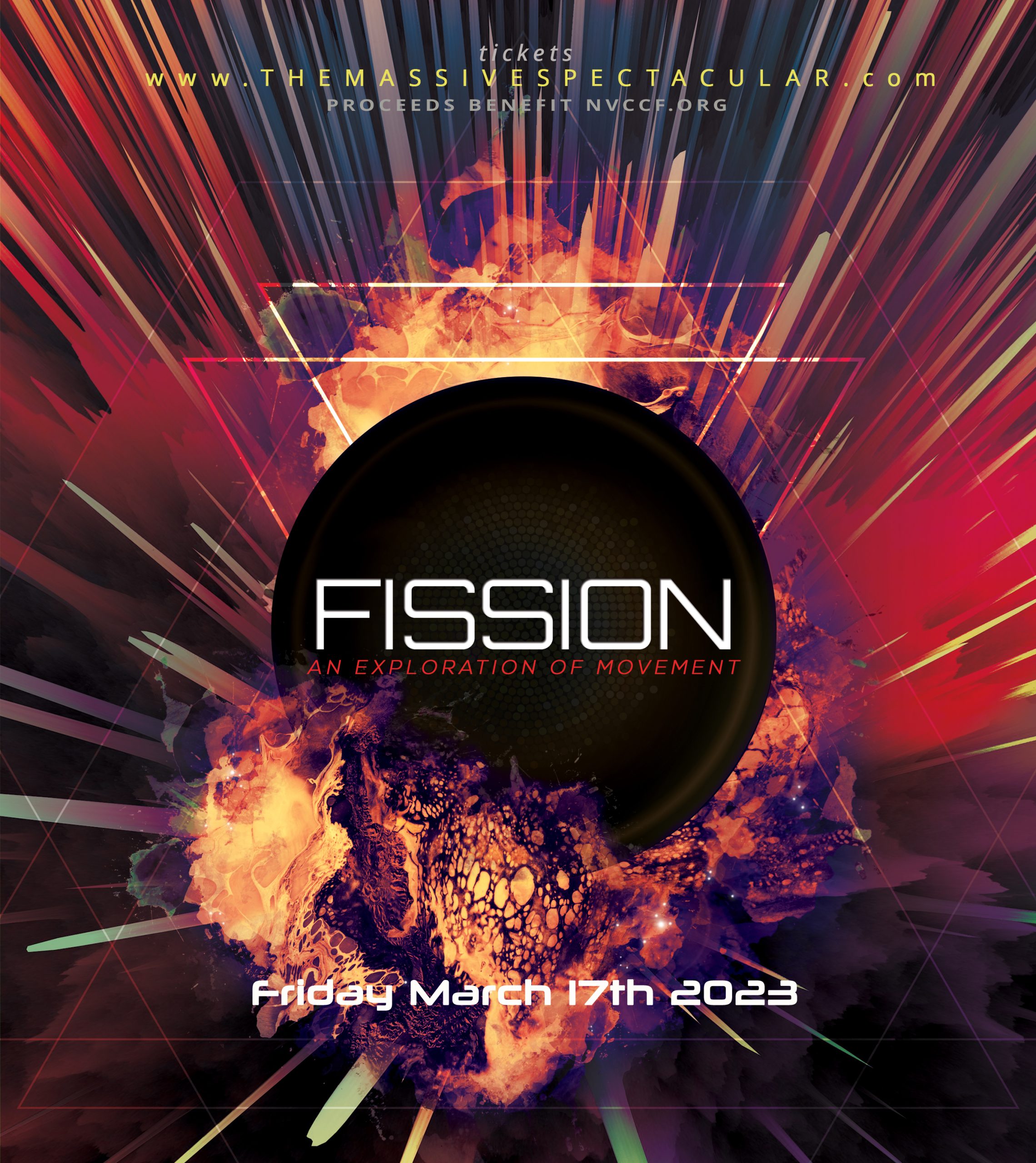 FISSION – AN EXPLORATION OF MOVEMENT
CLARK COUNTY PUBLIC LIBRARY
1401 E. FLAMINGO
LAS VEGAS, NV 89119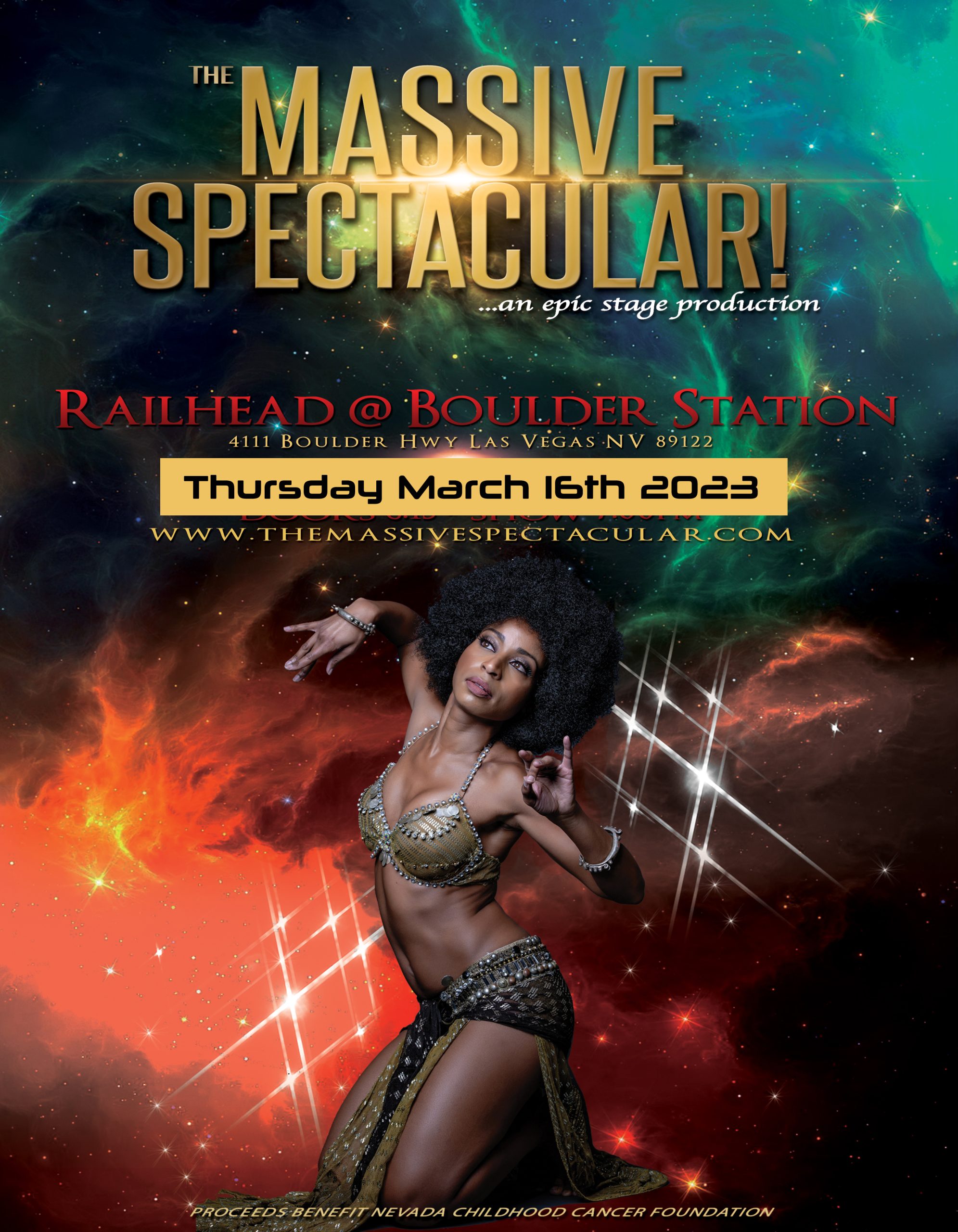 THE MASSIVE SPECTACULAR!
BOULDER STATION HOTEL & CASINO – THE RAILHEAD THEATER 
4111 BOULDER HWY
LAS VEGAS, NV 89121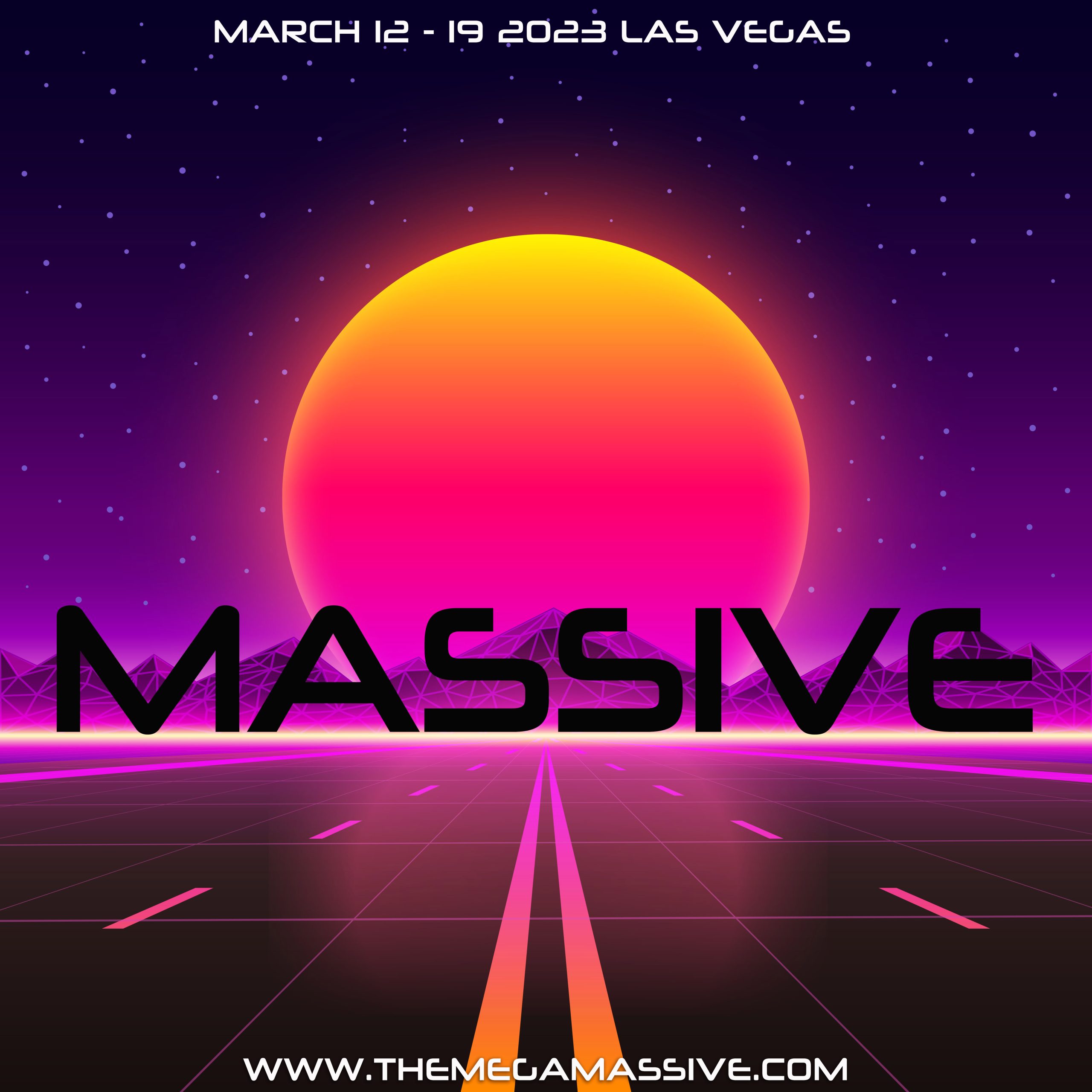 GENERAL INFO
Featuring the most exciting instructors!
Boutique-sized classes provide one-on-one instructor attention.
Dance studio has sprung marley floors, sound systems, & full mirrors.
Exciting NEW topics are covered that are not offered at other events.
Certification certificates for completed week-long tracks.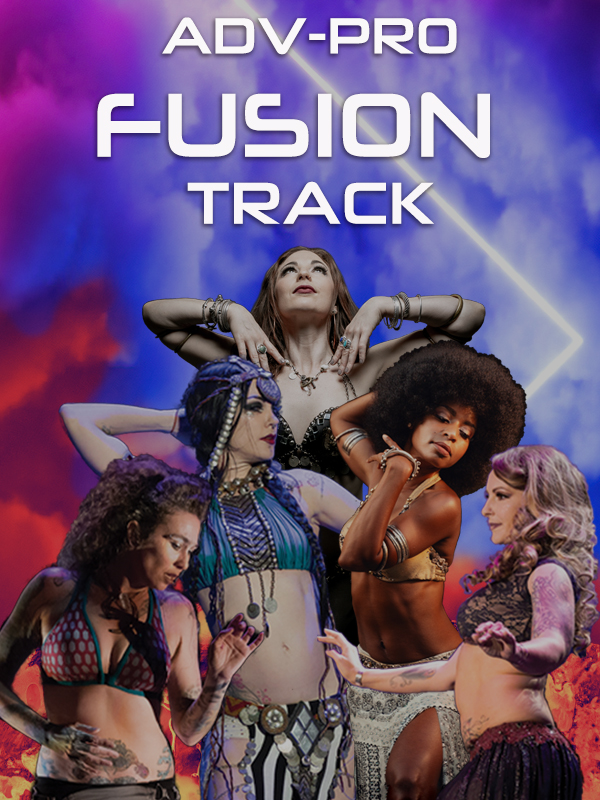 FUSION ADV/PRO TRACK
LEVEL: ADVANCED TO PROFESSIONAL
CLASS CAPACITY: 35 DANCERS MAX
MARCH 12 - 19 | 47 HOURS IN CLASS
MASSIVE™ Fusion: Advanced to Professional level training course expands the dancer's concepts of theatricality, musicality, dance movement, costuming, choreography, performance quality, and developing a personal voice. Complex drills and technique-building will be used to create a deep and broad dance vocabulary, improve technique, expand proficiency, and stimulate creativity.
The Advanced/Professional Track is open to dancers with a thorough understanding of the foundations of bellydance, the ability to execute the foundations of bellydance and combine them, and a willingness to actively participate with the group. An understanding of spoken English is extremely helpful and is preferred, and you must be able to dance at least 8+ hours per day for 8 days.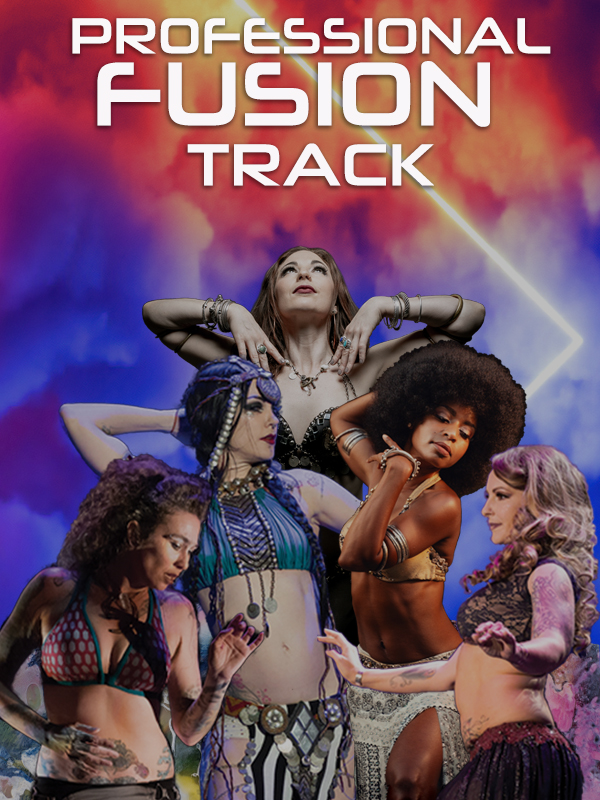 FUSION PROFESSIONAL TRACK
LEVEL: PROFESSIONAL ONLY
CLASS CAPACITY: 20 DANCERS MAX
MARCH 12 - 19 | 47 HOURS IN CLASS
Massive™ Fusion: Professional level training course dives more deeply into the concepts of the Advanced/Pro Track, with additional emphasis on performance quality and developing a professional image. Complex drills will help refine dance vocabulary and perfect technique.
The Professional Track is open to dancers with a developed dance background, experienced performers, paid professional dancers or teachers, and highly advanced students who desire to become professionals. You must have a willingness to explore artistic interpretations, grow as a dancer, and push your boundaries as an artist. The students are expected to be critiqued openly in class, to do 'homework' assignments in addition to attending 100% of all classes and giving 100% of themselves to the group experience. An understanding of spoken English is required, and you must be able to dance at least 8+ hours per day for 8 days.
NOTE: The students from this track will be hand selected by our dance professors. Please register for the Advanced/Pro track, and email us at contact@themegamassive.com with your desire to be selected for the Professional Track. If selected you will then be asked to pay the additional $500 Upgrade Fee on top of your Adv/Pro registration fee.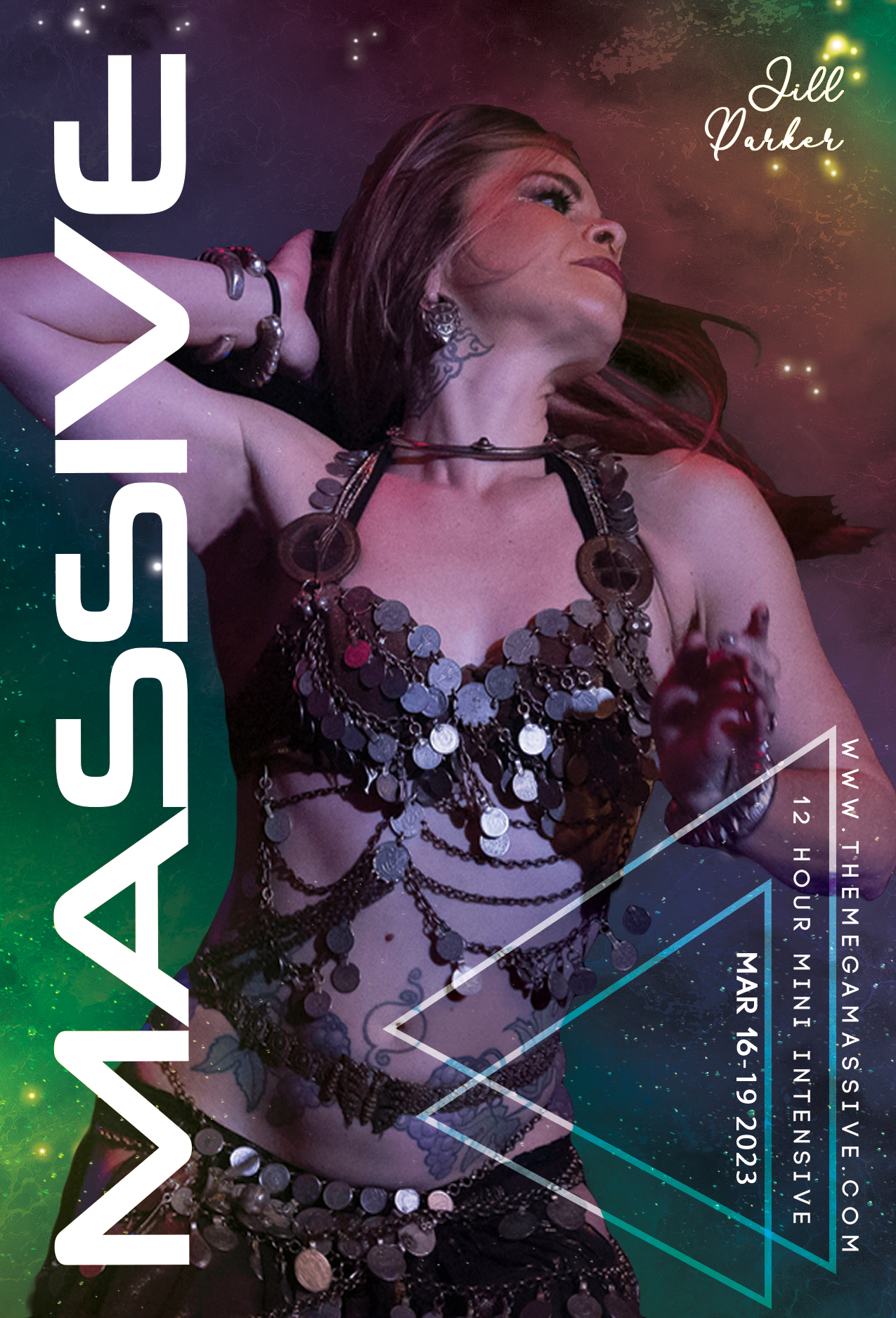 JILL PARKER MINI INTENSIVE
LEVEL: Intermediate - Professional
CLASS CAPACITY: 20 DANCERS MAX
MARCH 16 - 19 | 12 HOURS IN CLASS
This 12 hour Mini Intensive is designed for the students who cannot get away from work for a full week, or who may only be able to come in for the shows and the weekend. 3 hour classes for 4 days March 16-19th, and open to dancers intermediate to professional. Jill is a master level instructor who will be able to guide a mixed level workshop giving everyone material that is challenging to their level. 
Click on the class schedules page for full description.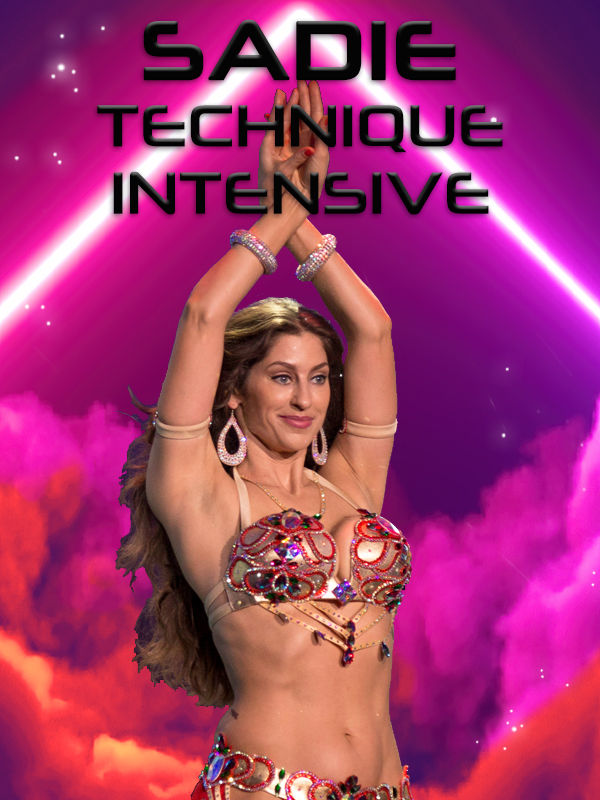 SADIE MARQUARDT - TECHNIQUE INTENSIVE
LEVEL: ADVANCED to PROFESSIONAL
CLASS CAPACITY: 24 DANCERS MAX
MARCH 12 - 19 | 15 HOURS IN CLASS
MASSIVE™ Oriental: Curated for Advanced to Professional dancers, or strong Intermediate dancers who want to challenge themselves and work hard. Sadie will focus on technique and stage presence, while strengthening musicality and performance quality. Dancers will broaden their dance vocabulary, hone technique, and cultivate proficiency with this master level instructor!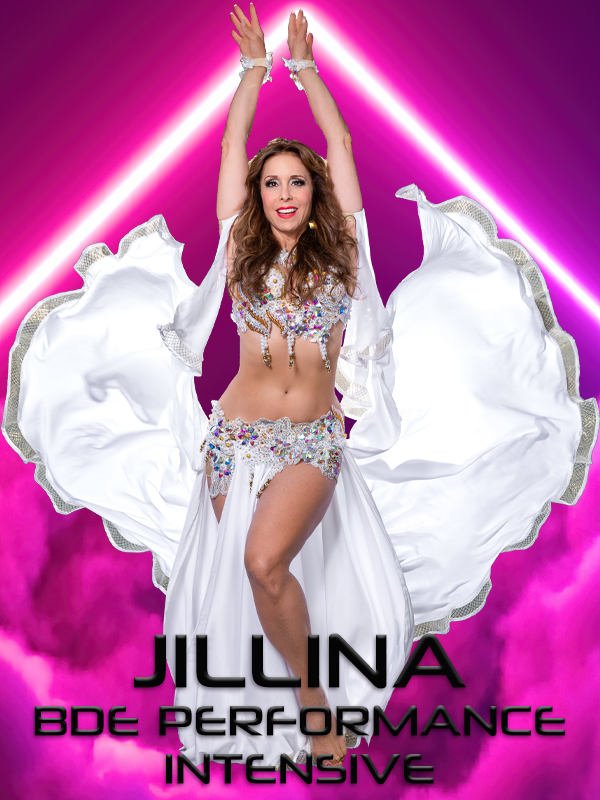 JILLINA'S "BDE  meets MASSIVE" - PERFORMANCE INTENSIVE
LEVEL: ADVANCED - PROFESSIONAL
CLASS CAPACITY: 24 DANCERS MAX
MARCH 12 - 19 | 24 HOURS IN CLASS
Bellydance Evolution meets MASSIVE: Jillina has created a unique experience for Massive 2023, a 45 min "show within a show" to be featured on our stage! This track is developed for Advanced to Professional level dancers, or high intermediate dancers with the desire to train and work hard on advancement. This unique program is designed for dancers, directors and producers who are looking for a challenge and inspiration for a creativity.
In this intensive you will learn BDE & BDEx theatrical style choreographies, staging, costuming and valuable methods on how to put together a dance production.
This is a rare opportunity to get a taste of Bellydance Evolution style and as well as technique drills, staging concepts and production skills for creating  theatrical dance and beyond. 
In addition to the in-person training you will receive online material to practice at your own pace as well as personalized feedback from Jillina and Luna to help you discover your strengths and areas that need improving. 
INDIVIDUAL CLASSES 
Click on the Registration page and scroll all the way to the end.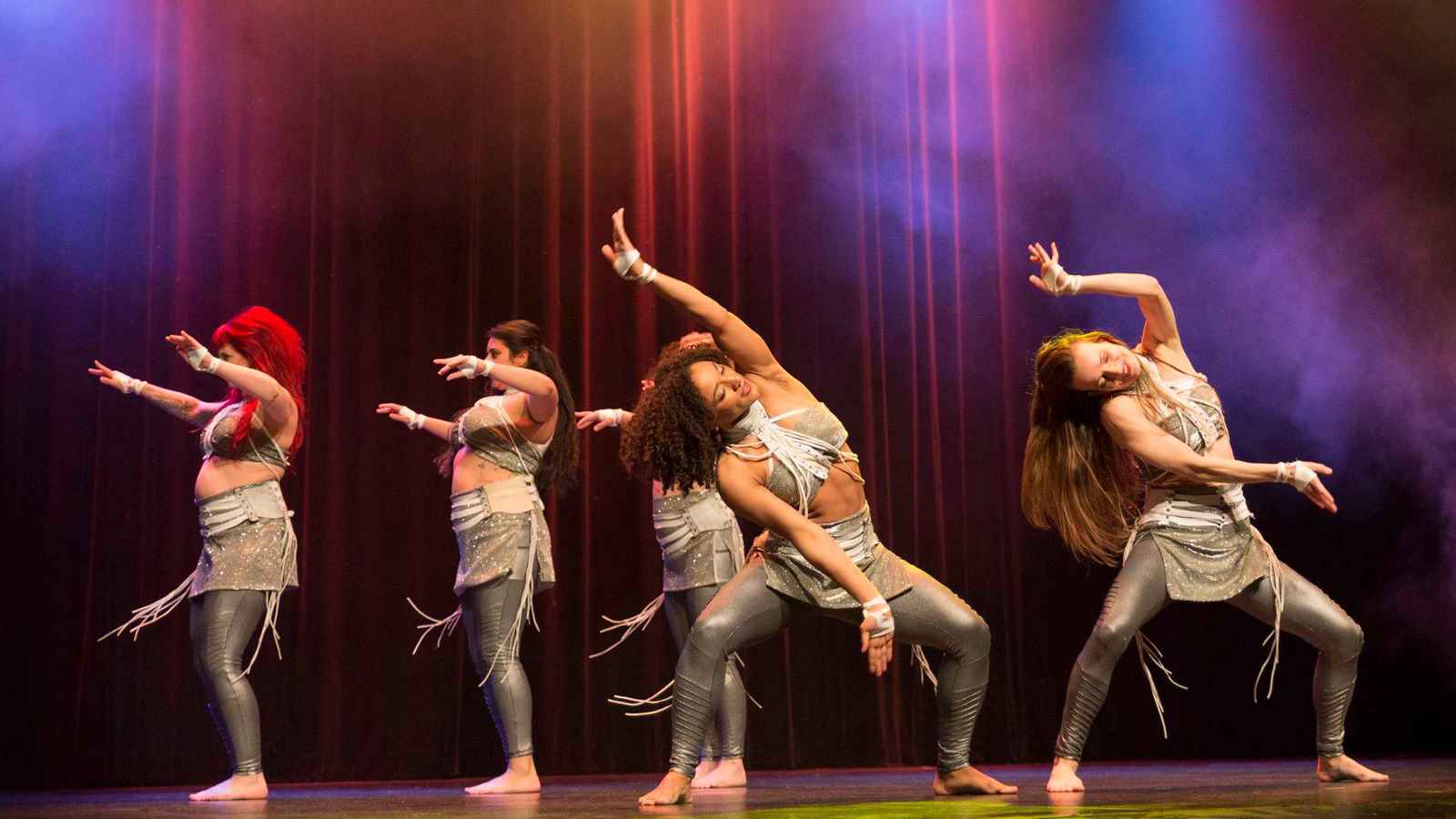 Mikasa Kuroiwa
Japan
It was such an amazing experience to join The Tribal Massive 2015. Every moment during 8-days was precious for me. I challenged hard work to cultivate and expand my creativity. Thank you so much especially Tori and Yaniv for all your support throughout the event. I couldn't have grown so much without your help. LOVE YOU ALL!! I hope we dance together again.
Dud Muurmand
Denmark
Tori, I don't know how to express my gratitude for everything you have put into this fantastic event and dancers' environment, and now that I have met you in person I can just totally see how your loving and caring personality is what has put a trademark on this past week' experience. Big hug from your Danish fangirl!
Alessa Fortuna
Mexico
48 awesome, epic, crazy, interesting, amazing hours – with so many great dancers – some of the old friends, some new, but all united by their love and passion for dance; paired with the greatest teachers I could wish for… Thanks Tori for making this possible! Thank you to my class mates – you inspired me, it was an honor to study with you, and it was a pleasure watching you dance.