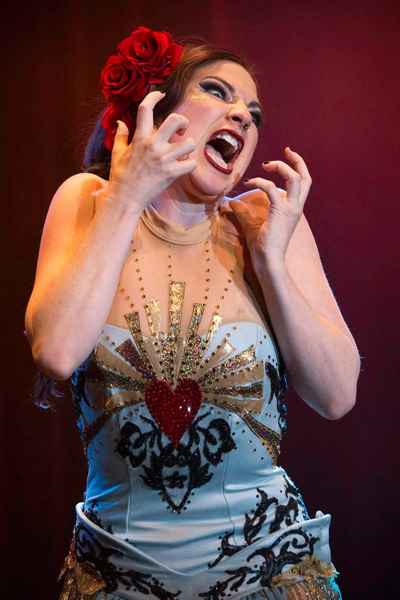 TESTIMONIALS
COMMENTS FROM PARTICIPANTS
JULES DOWNUM – TENNESSEE
I'M STILL PROCESSING MY EXPERIENCES AT MASSIVE™. I DON'T YET HAVE THE WORDS TO FULLY EXPRESS HOW I FEEL- BUT I GOTTA TRY OR YOU'LL NEVER KNOW HOW GRATEFUL I AM….. SO, TO THE WOMEN IN THE PROFESSIONAL TRACK AT MASSIVE: YOU BLOW MY MIND. I'VE NEVER BEEN WITH A MORE TALENTED, HARDWORKING, INSPIRING, HILARIOUS, RAW, KIND, OPEN, GENEROUS GROUP OF WOMEN AND JUST THE THOUGHT OF YOU BRINGS ME TO TEARS. I AM BURSTING WITH GRATITUDE THAT OUR PATHS CROSSED AND AM BRAINSTORMING WAYS TO FIND MYSELF AMONG YOU AGAIN. TO OUR TEACHERS- THANK YOU FOR YOUR DEDICATION. I DON'T KNOW HOW YOU ALL MANAGE TO BE BOTH TEACHERS AND ARTISTS BUT I RECOGNIZE AND APPRECIATE THE WORK IT TAKES TO BRING THE DEPTH OF MATERIAL YOU PREPARED FOR US THIS WEEK. I HAVE TO GIVE A SPECIAL SHOUT OUT TO MIRA BETZ FOR PUSHING US BEYOND OUR LIMITS IN THE BEST WAYS POSSIBLE. TO TORI HALFON AND YANIV HALFON, THANK YOU THANK YOU FOR BRINGING THESE DANCERS AND TEACHERS TOGETHER, FOR GIVING US AN INTIMATE SPACE IN THE CLASSROOM, AND FOR PROVIDING A STAGE WORTHY OF THEIR VISIONS. IT IS THIS KIND OF WORK THAT ELEVATES THE STATUS OF OUR FORM. EVERY MOMENT AND EVERY DETAIL WAS TRULY SPECTACULAR AND THAT IS NO EASY TASK.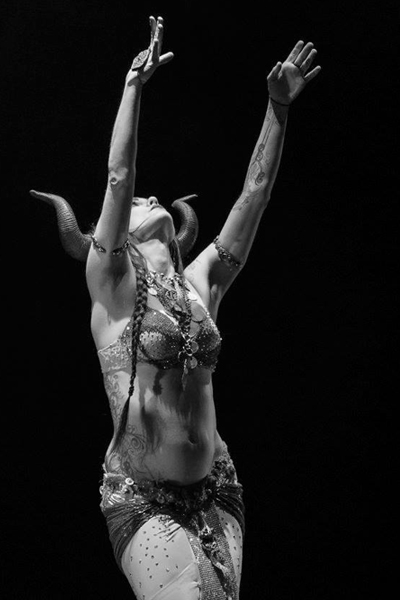 LUCIANA PANG – HONG KONG
HERE I AM BACK IN HK AGAIN. YET I AM DIFFERENT FROM THE 'ME' OF 10 DAYS AGO.
SOME PARTS OF ME EXPANDED, AFTER TAKING IN MUCH IDEAS & INSPIRATIONS WHICH I HAVEN'T FULLY DIGESTED YET. SOME PARTS SHRINK (EGO). SOME PARTS JUST FEEL LIGHTER AS SOMETHING WAS LET GO. SOME PARTS HAVE BECOME MORE GROUNDED, SOLID & DETERMINED.
THE PAST WEEK IMMERSED IN MASSIVE™‬ IS MORE THAN JUST DANCE CLASSES. IT'S ALL THE KNOWLEDGE, EXPERIENCES & CREATIVITY SHARED GENEROUSLY BY TEACHERS & DANCERS, THE WOW MOMENTS DURING THE TWO EPIC SHOWS I WATCHED LIVE, THOSE CASUAL CHATS WE HAD DURING THE WALK BETWEEN STUDIO & HOTEL, THOSE RUSH MEALS WE HAD TOGETHER, THE SILLY THINGS WE DID IN CLASS, ALL THOSE FRUSTRATIONS, EMOTIONAL MOMENTS THAT ALL ADDED UP TO THIS UNIQUE MIND-BLOWING EXPERIENCE.
THANK YOU TORI FOR YOUR DEDICATION & EFFORT IN GATHERING A SUPPORTIVE COMMUNITY THAT BRINGS ALL TRIBAL DANCERS ON EARTH TOGETHER. YOU MADE FIRST TIMER LIKE ME FEEL BEING TAKEN CARE OF. I AM ALSO GRATEFUL TO ALL THE BEAUTIFUL, AMAZING TEACHERS & DANCERS I MET, DANCED & SPENT TIME WITH LAST WEEK. TILL WE MEET AGAIN.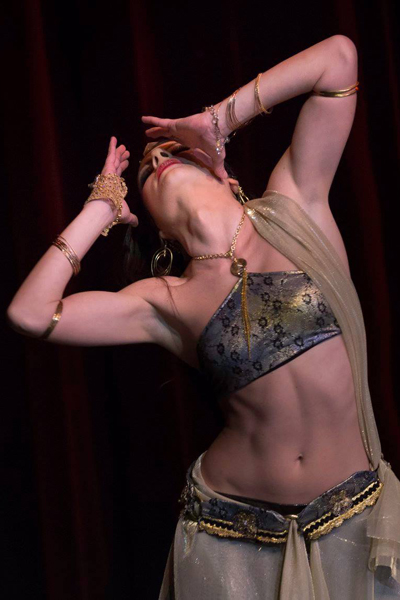 JOLINE ANDRADE – BRAZIL
AND MASSIVE™ COMES TO THE END… A TON OF NEW KNOWLEDGE, A HUNDRED OF NEW FRIENDS AND THE INFINITE OF HAPPINESS AND WHOLENESS!
THANK YOU SO MUCH, TORI HALFON, FOR TRUST IN MY WORK. I AM EXTREMELY GRATEFUL FOR YOUR OPENNESS AND FOR ALL THE LOVE YOU PROJECT IN THIS EVENT. LONG LIVE MASSIVE™!
FOR THE SWEET TEACHERS WHO, WITH GREAT GENEROSITY SHARED YOUR STUDIES AND THOUGHTS, I GIVE MY SINCERE CONGRATULATIONS AND THANKS. ZOE JAKES, JILL PARKER, LADY FRED, SERA SOLSTICE, KAMI LIDDLE, APRIL ROSE AND MIRA BETZ, BE ASSURED THAT I WILL SPREAD YOUR TEACHINGS WITH MUCH LOVE AND DEDICATION AND WILL CULTIVATE THESE DANCE STUDIES IN MANY OTHER DANCERS TO STRENGTHEN BY MORE AND MORE THIS COMMUNITY.
I'M GLAD TO SEE THAT THE WAYS OF TRIBAL DANCE ARE INCREASINGLY OPEN TO NEW SCENIC ARTS LANGUAGES (CONTEMPORARY, MODERN AND TRADITIONAL DANCES AND THEATER), ALONG WITH A DEEP DIVE IN THE TRADITIONS OF BELLYDANCE. IT'S GREAT TO SEE YOU GUYS CALL THEMSELVES AS BELLY DANCERS AND BREAKS OFF THE RULES TO EXPAND, AS ALCHEMISTS, THE POSSIBILITIES OF CREATION AND EXPERIMENTATION.
MUCH LOVE!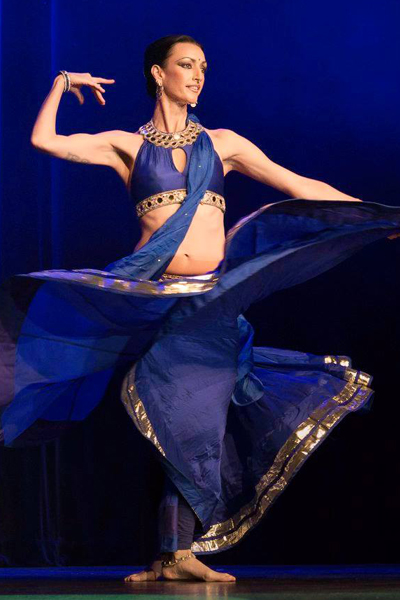 BRAMANI QUINN – CALIFORNIA
I'M NOT ONE TO SHARE, OR AT LEAST I HAVEN'T BEEN IN THE PAST, BUT THIS IS WORTH IT. MASSIVE™ THIS YEAR WAS MY SANCTUARY FROM A STORM. A STORM OF DEPRESSION, STRUGGLE, PAIN, AND LOSS. IT KEPT ME TOGETHER WHEN LIFE FELT LIKE GRAINS OF SAND SLIPPING THROUGH MY FINGERS. IT HAS BEEN A TIME OF DISCOVERY AND GROWTH.
THROUGH THE INCREDIBLE WORK OF THE MOST EFFICACIOUS TEACHERS IN THE WORLD I FOUND PRIDE IN MYSELF AND MY BODY AND RECONNECTED WITH MY GOALS AND ASPIRATIONS. THANK YOU MIRA BETZ, SERA SOLSTICE, KAMI LIDDLE, JILL PARKER, ZOE JAKES, LADY FRED, AND APRIL ROSE FOR ALL THAT YOU SHARE WITH US.
FROM MY PEERS AND TEACHERS ALIKE I FOUND ENDLESS SOURCES OF SUPPORT AND SOLIDARITY. THEIR WORK IN AND OUTSIDE OF THE CLASS ROOM AS WELL AS THE PHENOMENAL SUPPLY OF SHOWS, ART, AND EXTRAVAGANCE OFFERED BY LAS VEGAS HAS GIVEN ME BOUNDLESS INSPIRATION (I'M ALREADY WORKING ON MY ARC FOR MY PIECE NEXT YEAR). I AM SO GRATEFUL TO HAVE RECEIVED THESE THINGS, THANK YOU TO EVERYONE IN THE ADVANCED/PRO TRACK, YOU ARE TOO MANY TO NAME INDIVIDUALLY.
BUT MOST IMPORTANTLY, I WANT TO THANK THE PEOPLE THAT ORGANIZE MASSIVE™ EVERY YEAR AND SUPPORT THIS COMMUNITY IN IMPERCEPTIBLE AND INFINITE WAYS BY BRINGING US ALL TOGETHER IN A PLACE THAT NOURISHES THE PEOPLE WE ARE, THE DANCERS WE WANT TO BECOME, AND THE COMMUNITY WE WANT TO GROW. TORI HALFON AND YANIV HALFON I AM FOREVER GRATEFUL FOR YOU.
THANK YOU.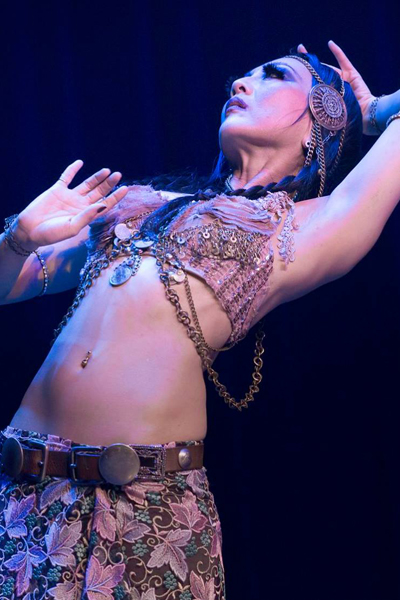 HEATHER LABONTÉ – TORONTO CANADA
GIRLS, YOU ARE AMAZING. THANKS FOR LETTING ME DANCE AND LAUGH AND CRY EVERY DAY WITH YOU. EVEN THOUGH I ONLY MET SOME OF YOU TWO WEEKS AGO, I FEEL LIKE I'VE KNOWN YOU ALL FOR YEARS.
TEACHERS! THANK YOU FOR HELPING ME GROW, GIVING FEEDBACK, SHARING SO MUCH OF YOURSELVES, AND KEEPING ME MOVING. I WAS BLOWN AWAY BY THE METHODS, GENEROSITY, AND PASSION OF WHAT EVERY ONE OF YOU GAVE US. IT'S INSPIRING AND I CAME AWAY WITH SO MUCH TO THINK ABOUT AND WORK WITH.
IT WAS SUCH A PLEASURE TO WORK WITH YOU TORI HALFON, AND INCREDIBLY MOVING TO SEE THE LEVEL OF DEDICATION AND PERSEVERANCE TO KEEPING EVERYTHING RUNNING SMOOTHLY YOU AND YANIV SHOWED WITH SO MUCH HAPPENING. YOU GUYS ARE ROCKSTARS, BOTH OF YOU. THANK YOU
LAST WEEK WAS A WHIRLWIND OF EXCITEMENT AND INSPIRATION AND BEAUTY, AND MOMENTS THAT I'LL CHERISH FOREVER.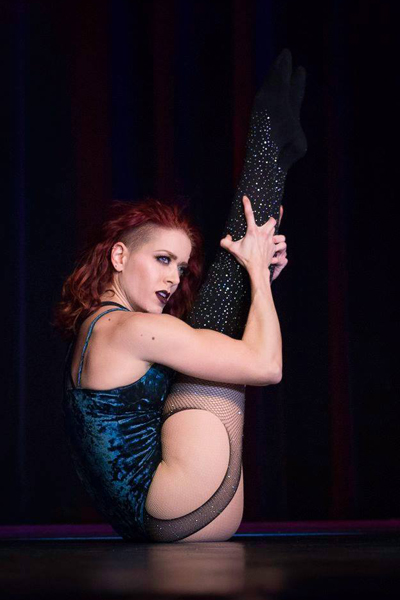 KIMBERLY LARKSPUR – TEXAS
COMING HOME FROM WONDERLAND CAN BE KINDA DISORIENTING. HAVING SPENT THE LAST 3 WEEKS FULLY IMMERSED IN A GLORIOUS WORLD OF MIND-BENDINGLY DEDICATED, TALENTED, VULNERABLE, COMMITTED, HARD-WORKING ARTISTS PUTS THINGS IN PERSPECTIVE.
WE OFTEN TALK ABOUT LEARNING AS MUCH FROM OUR PEERS IN THE CLASSROOM AS WE DO FROM OUR INSTRUCTORS, AND YOU GUYS MADE THAT HAPPEN. FEARLESSLY TACKLING FLAWS AND WORKING TO RECREATE YOURSELVES DAILY IN YOUR ART, YOU ARE MAGNIFICENT BEINGS, AND I'M A LITTLE IN LOVE WITH ALL OF YOU. THANKS FOR SO GENEROUSLY SHARING YOUR GIFTS WITH THIS AMAZING GROUP OF WOMEN.
I WAS BOTH HONORED AND BLESSED TO PERFORM IN SOME BEAUTIFULLY-CONCEIVED AND CHOREOGRAPHED PIECES WITH BOTH LONG-STANDING AND BRAND-SPANKING-NEW FRIENDS. I HAVE AN ALTOGETHER REVIVED SENSE OF WHAT OUR ART FORM CAN BE, AND I'M GRATEFUL TO ALL OF YOU FOR THIS BEAUTIFUL NEW PERSPECTIVE.
WEEK TWO DANCERS, YOU ROCK MY WORLD! I WISH WE WERE ALL CLOSE ENOUGH TOGETHER TO JAM EVERY DAY! UNMATA -I OWE YOU BOTH SO DAMNED MUCH. THANK YOU FOR WHAT YOU'VE GIVEN TO OUR COMMUNITY, FOR SAGE ADVICE, AND YOUR WARMTH. YOU'RE ANGELS OF RAW AWESOMENESS.
MIRA BETZ, ZOE JAKES, HEATHER, KAMI, SERA, LADY FRED,AND SHARON: YOU TRANSFORM US WITH YOUR GENEROSITY AND YOUR KNOWLEDGE. THANK YOU FOR DRAGGING ENTIRE ROOMS FULL OF EXHAUSTED, FRUSTRATED, SELF-CONSCIOUS DANCERS TOWARD THEIR BETTER SELVES. IT'S HARD WORK, AND WE ARE SO VERY APPRECIATIVE OF THE ENERGY YOU DEVOTE TO HELPING US MOLD OURSELVES AND THIS ART THAT'S TAKEN OVER OUR LIVES.
TORI HALFON AND YANIV HALFON: YOU TWO ARE UNBELIEVABLE. YOU SOMEHOW (MAGICALLY) MANAGE TO MAKE ALL OF THIS COME TOGETHER SO SMOOTHLY DESPITE ANYTHING THAT FLIES IN YOUR FACES. YOUR GRACE AND LOVE MAKE THE MASSIVE™ EVENT THE SURREAL PERFECTION THAT IT IS. DEEPEST, MOST SINCERE GRATITUDE. YOU ARE SO VERY LOVED BY ALL OF US.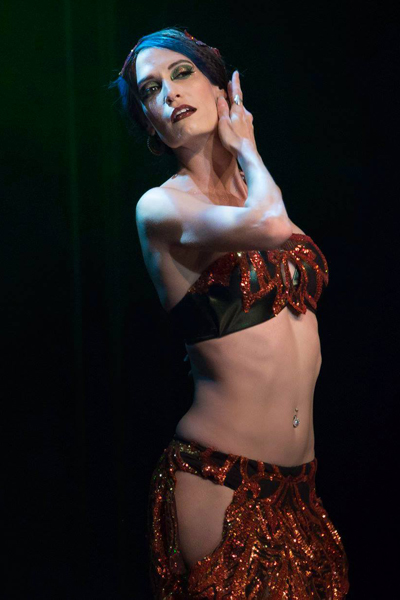 AMBER EASTMAN, LUCITERRA DANCE
WE JUST WANTED TO SAY THANK YOU SO MUCH FOR HOSTING SUCH AN INCREDIBLE EXPERIENCE THIS PAST WEEK! IT IS TRULY SO SPECIAL TO BE TOTALLY IMMERSED IN LEARNING IN SUCH A SUPPORTIVE ATMOSPHERE WITH OTHER DANCERS WHO ARE DEDICATED TO THEIR ART. I KNOW AS A PRODUCER THAT THIS ATMOSPHERE IS NOT A COINCIDENCE AND IS DEVELOPED BY THE ORGANIZER'S VISION AND BLOOD SWEAT AND TEARS. REALLY YOU HAVE BUILT SOMETHING UNIQUE AND SPECIAL! WE ARE SO GRATEFUL FOR THE EXPERIENCE AND ALREADY CAN'T WAIT TILL NEXT TIME! ONCE AGAIN THANKS FOR ALL YOUR ORGANIZING, AND CREATING A TRULY SUPPORTIVE ENVIRONMENT! CHEERS!
RAVEN SUMNER
MASSIVE™ IS A MUST FOR ANY SERIOUS BELLY DANCE PERFORMANCE ARTIST! IF YOU ARE READY TO STEP BEYOND YOUR BOX, IF YOU ARE WILLING TO BE BRAVE, IF YOU ARE READY TO LEAD WITH YOUR HEART, IF YOU WANT TO ELEVATE YOUR ART, AND IF YOU ARE OPEN TO INSPIRATION FROM UNIQUENESS THIS PROGRAM IS FOR YOU. IT OFFERS FAR MORE THAN JUST TECHNICAL TRAINING FROM THE BEST DANCE INSTRUCTORS IN THE WORLD. THIS WAS TRULY AN INSPIRATIONAL JOURNEY THAT HAS CHANGED HOW I THINK ABOUT THE DANCE, HOW I PERFORM IT, AND HOW I TEACH IT.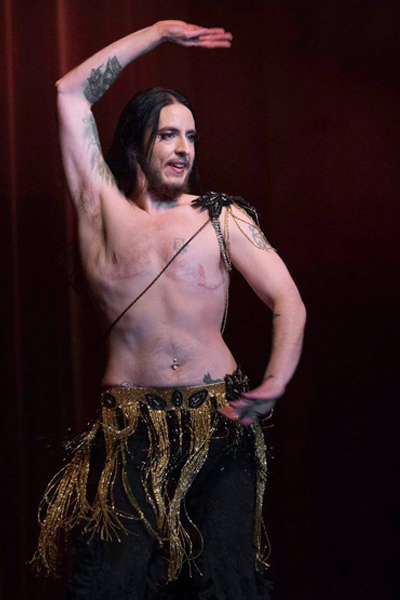 HEATHER LABONTÉ
I JUST WANTED TO TAKE A SECOND TO SAY THANK YOU. I CAN'T TELL YOU HOW MUCH I APPRECIATE THE EXPERTISE, PASSION, LOVE, AND SHEER FORCE OF WILL YOU SINK INTO THIS EVENT EVERY YEAR. WITH SO MANY STUDENTS, TEACHERS, PERFORMERS, AND VOLUNTEERS, I DON'T KNOW HOW YOU MANAGE TO MAKE ABSOLUTELY EVERYONE FEEL SO WELCOME AND VALUED, BUT YOU REALLY DO! BOTH YOU AND YANIV ARE SO WARM AND I FEEL SO LUCKY TO HAVE MET YOU BOTH.
I'M SO PROUD TO BE A SUPPORTER OF THE WHOLE EVENT (OR A MEMBER OF THE FAMILY AS YOU PUT IT), AND WILL TELL ANYONE THAT IT SHOULD BE A HIGH PRIORITY ITEM ON THEIR DANCE BUCKET LIST. IT'S BEEN AN HONOR TO BE AROUND FOR THE PAST FEW YEARS AND WATCH THE EVENT GROW AND EVOLVE, AND I'M LOOKING FORWARD TO THE FUTURE TO SEE WHAT HAPPENS NEXT. CAN'T WAIT TO DO IT ALL AGAIN! I JUST WANTED TO SAY THANK YOU ONE MORE TIME BECAUSE YOU ROCK!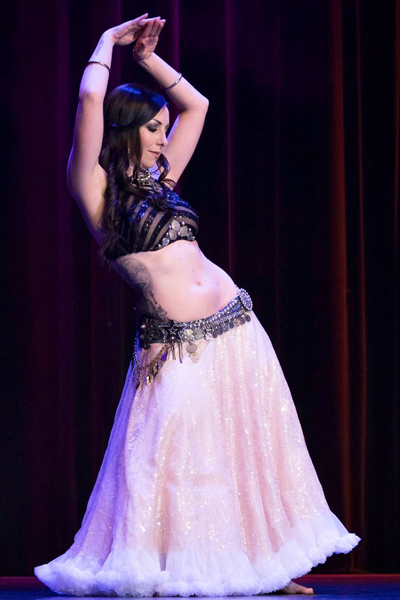 ASHLEY LOPEZ
IT'S AN INCREDIBLE, INTENSE EVENT UNLIKE ANY OTHER: FULL DAYS OF CONCEPTS AND DRILLS WHICH PUSH ONE MENTALLY AND PHYSICALLY; A TOP-NOTCH, DIVERSE LINEUP OF WORLD-CLASS INSTRUCTORS; A SHOW THAT DISPLAYS OUR ART IN A ESTIMABLE VENUE; AND THE CHANCE TO ENCOUNTER AND BOND WITH OTHERS JUST AS HOPELESSLY INFATUATED AS ONESELF–FROM ALL AROUND THE WORLD, NO LESS.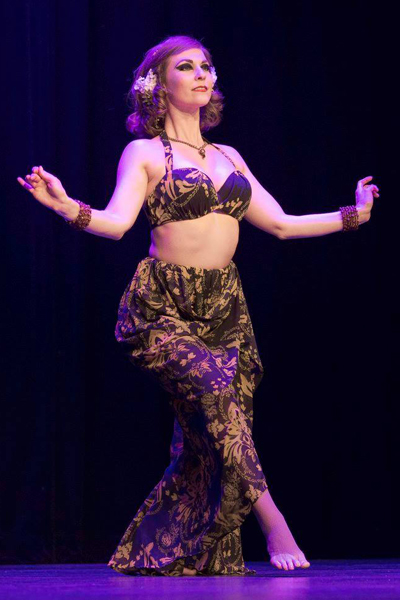 PIP E-LYSAAH
I LOVE MASSIVE™, ITS THE BEST BELLY DANCE TRAINING I HAVE EVER ATTENDED, AND I'VE MADE VALUABLE AWESOME FRIENDS AND ITS TAKEN ME TO NEW HEIGHTS AS A DANCER, IT SHOWS ME EVERY YEAR THAT YOU NEED A TEACHER, NO MATTER HOW GOOD YOU ARE. YOU MEET AMAZING PEOPLE AND AMAZING DANCERS WHO GO ON TO BECOME AMAZING TEACHERS, AND THEN YOU GET TO FEEL COOL BECAUSE YOU ARE IN THE SAME WORKSHOPS AS THEM.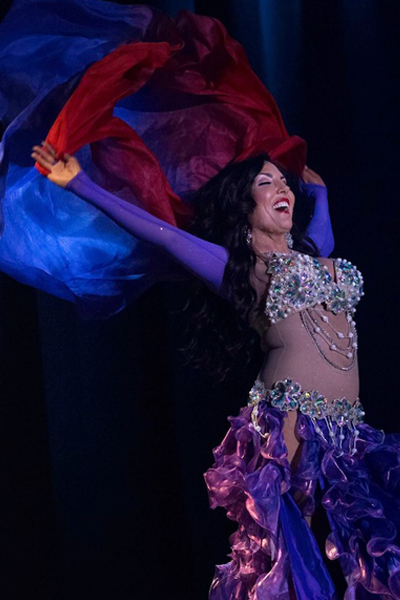 TARA BELLYDANCE
SUCH AN AMAZING EVENT!!! THE WORKSHOPS ARE FULL OF TALENTED, INSPIRATIONAL INSTRUCTORS. AND THE SHOW… WHAT A BEAUTIFUL PRODUCTION!!! TORI BRINGS IMPECCABLE DETAIL TO THE EVENT, THAT ONLY SHOWS HOW CLOSE IT IS TO HER HEART!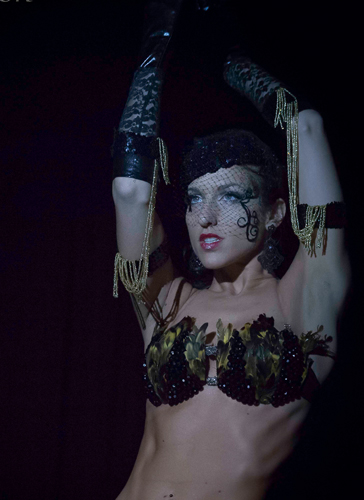 CARO DUMANNI
DEFINITELY THE MOST AMAZING INTENSIVE IN THE WORLD!! SMALL CLASSES, SHARING WITH EVERYONE FOR A WHOLE WEEK, STUDYING AS MUCH AS YOU CAN AND JUST ENJOYING DANCE IN EVERY FORM 'CAUSE ALL THE TEACHERS BRING SOMETHING UNIQUE AND SO SPECIAL WITH THEM THAT EVEN IF YOU'RE REALLY TIRED, YOU DON'T WANT TO MISS A CLASS… PLUS GREAT PRICES IN THE HOTEL, NO NEED FOR A CAR & IF YOU WANT TO SEE A BIT OF VEGAS, YOU CAN GO OUT WITH ALMOST EVERYONE FOR A NIGHT OR TWO… THIS IS SOMETHING ONLY TORI CAN PUT TOGETHER AND YOU GOTTA COME TO ENJOY IT!!!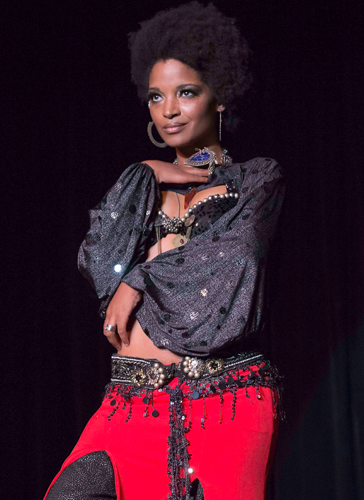 CRISTINA HIDALGO
THERE ARE NOT MANY OPPORTUNITIES TO BE PART OF AN EVENT WHERE YOU CAN FIND IT ALL; TOP SHELF DANCE EDUCATION, A CHANCE TO SHOW YOUR ART IN A PROFESSIONAL ENVIRONMENT, THE PLEASURE OF HAVING ALL YOUR SUPERSTARS PERFORM FOR YOU AT AN EPIC SHOW, AND THE PURE BLISS AND CONTINUOUS EXCITEMENT OF INTIMATE CLASSES SIZES AND GREAT TEACHERS – MAKING THE LEARNING PROCESS A JOY. HAVING THE CHANCE OF GETTING CORRECTIONS, FEEDBACK AND PERSONAL RECOMMENDATIONS MADE THE DIFFERENCE.
IT FELT TO ME THAT ALL THE TRACKS WERE VERY WELL BALANCED; EVERY TEACHER'S PROGRAMS WERE COMPLEMENTING THE OTHERS AND ALL OF THEM IN A PLOT TO ENLIGHTEN OUR MINDS AND MOLD OUR BODIES…A TRUE IMMERSION INTO MANY OF THE FUSION FORMS. IF I THINK OF MY PRACTICE AS THE SOIL, MY DANCE AND ART AS THE FLOWER, THE MASSIVE™ EXPERIENCE HAS BEEN LIKE GLORIOUS RAIN WATER TO MAKE ME GROW!
KATE FROM NEW YORK
I'M ALREADY SO EXCITED TO COME BACK!!! I HAD AN AMAZING EXPERIENCE AT MY FIRST MASSIVE™ AND HAVE BEEN MEANING TO WRITE TO YOU AND SAY THANK YOU. ALL OF US REALLY APPRECIATED YOUR TREMENDOUS EFFORTS AS ORGANIZER. YOU MADE THE WEEK SEAMLESS! I ESPECIALLY APPRECIATED HOW IN THE WELCOME LETTER YOU PUT YOUR CELL PHONE NUMBERS AND SAID NOT TO HESITATE TO CALL YOU IF WE WERE LOST, SICK, SCARED, ETC.
EVEN THOUGH I DIDN'T NEED TO USE THE NUMBERS, IT WAS SO COMFORTING TO FEEL I HAD A "SAFETY NET" ON MY FIRST TRIP TO VEGAS. THAT ONE LITTLE THING, PLUS YOUR HELPFUL AND REASSURING EMAILS BEFORE WE EVEN ARRIVED, MADE A BIG DIFFERENCE IN MY SENSE OF WELL-BEING WHILE I WAS THERE. I KNOW THAT MAKING YOURSELF SO AVAILABLE TO THE DANCERS MUST ADD A LOT OF WORK FOR YOU, BUT KNOW THAT IT IS HUGELY APPRECIATED!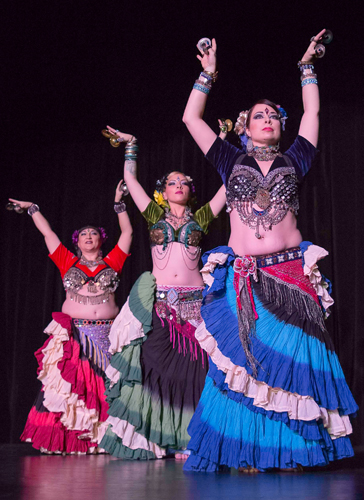 JO BRADEN,CERTIFIED PILATES INSTRUCTOR – ABOUT OUR TEACHERS
MASSIVE™ / TORI HALFON:
MASSIVE™ IS THE PLACE TO BE IF YOU ARE INTERESTED IN ADVANCING YOUR FUSION BELLYDANCE PRACTICE. AN ARRAY OF FANTASTIC, WORLD-CLASS INSTRUCTORS GUIDE YOU THROUGH VARIOUS ASPECTS OF BELLYDANCE TECHNIQUE, DANCE FUNDAMENTALS, STRENGTHENING AND STRETCHING EXERCISES, PRESENTATION, ARTISTRY, MUSICALITY AND SO MUCH MORE. EVERY WORKSHOP YIELDS INVALUABLE INFORMATION, AND THE INTENSITY OF 4 TO 8 HOURS A DAY OF WORKSHOPS ENSURES THAT YOU TAKE YOUR DANCE TO A HIGHER LEVEL.
TORI IS A BRILLIANT EVENT ORGANIZER, ADEPT AT CREATING AN INTIMATE, SAFE, FUN ENVIRONMENT FOR DANCERS TO LIVE AND GROW IN. HER KINDNESS, ATTENTION TO DETAIL, AND COMPREHENSIVE APPROACH MAKES YOU AUTOMATICALLY FEEL LIKE A MEMBER OF THE MASSIVE™ FAMILY. SHE IS AN ABSOLUTE GEM…A SERENE, TYPE-A GODDESS/SURROGATE MOTHER. AND HER HUSBAND YANIV GETS THE AWARD FOR BELLYDANCER HUSBAND OF THE YEAR. HE ADDS SUPPORT AND ENCOURAGEMENT TO TORI AND THE REST OF THE MASSIVE™ FAMILY WITH A SMILE ON HIS FACE.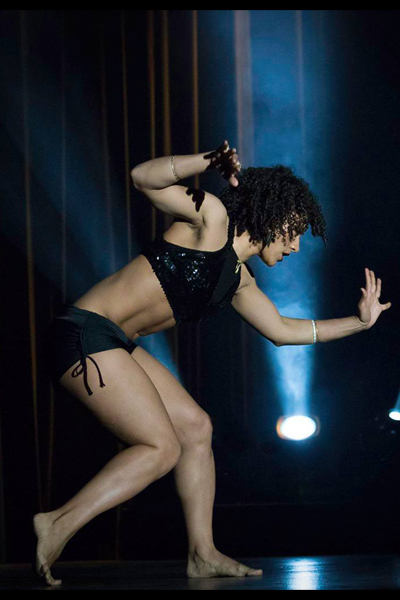 FAITH NESS
IT'S AN OPEN-MIND EVENT, A FULL IMMERSION IN A UTOPIC LIFE, A BREATHTAKING WEEK, PROFESSIONALLY ORGANIZED. YOU CAN SEE AND STUDY WITH YOUR FAVORITE DANCER FOR REAL, ASK QUESTIONS, SEE THEM DANCING NOT THROUGH A VIDEO. JUST EAT AND DANCE. DO I NEED SOMETHING ELSE? NO. IT'S A BLAST. THATS WHY I'LL COME BACK.